7 Cub Scout Printable Treat Tags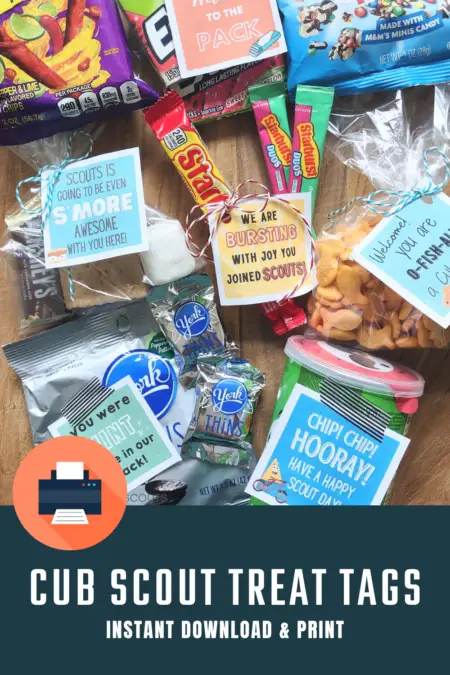 Are you looking for a great way to welcome new scouts to your den or pack? We have created a bunch of fun and silly printable Treat Tag's that your scouts will love getting and hopefully we can save you time so you don't have to create your own.
Welcome New Cub Scouts - Printable Treat Tags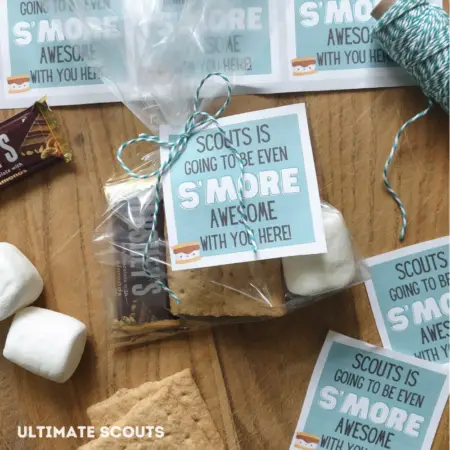 3. One of my favorite tags because I loooove some s'mores is our S'More Awesome treat tag. Whether it is for a special camping trip or hike or to welcome cub scouts at the beginning of scouts, this treat can't help but make them feel special.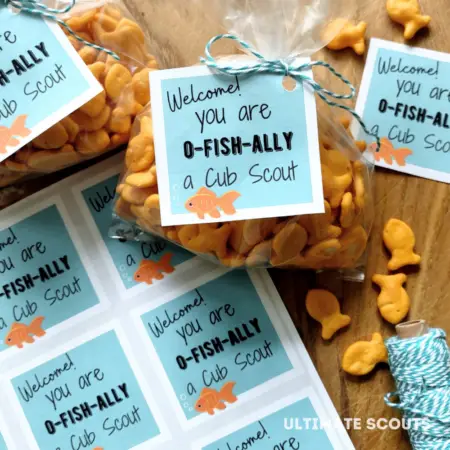 4.  If you feel like having something a little healthier for your scouts our O-Fish-Ally a Cub Scout tag is perfect for you. This printable works great with Goldfish, the less expensive Wales version or if you do want to do a treat maybe some Swedish Fish.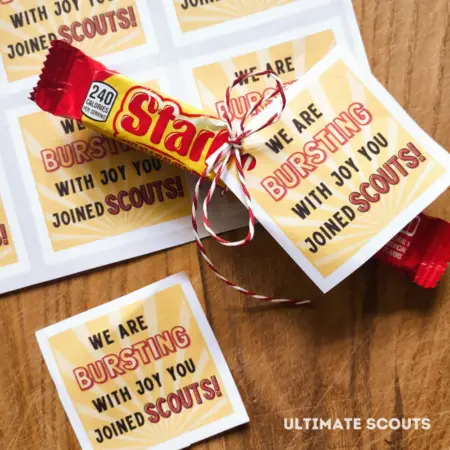 5. Another great first day of scout treat is our Bursting With Joy tag. Luckily stores like to put Halloween Candy on their store shelves around the same time Scouts start so you can grab an entire bag of treats for little money and add these fun tags.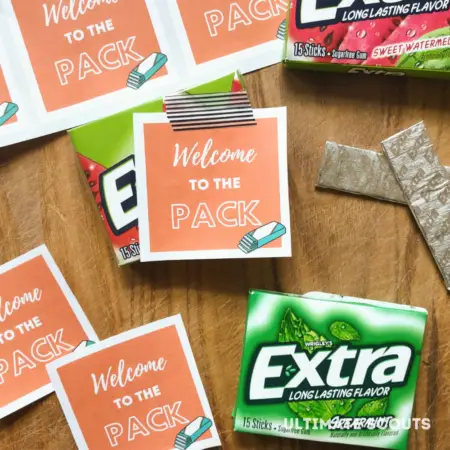 Cub Scout Motivating Printable Treat Tags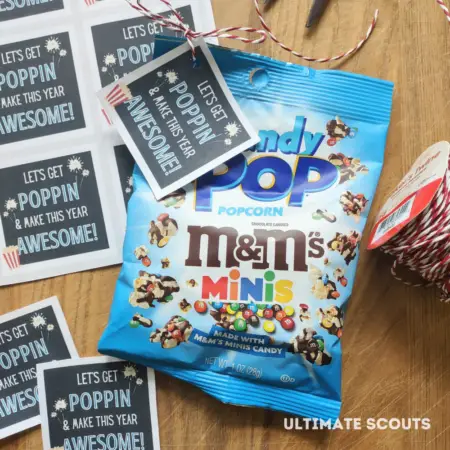 7. Most of the other tags work well for first time scouts or the first meeting of Cub Scouts but our Poppin' Tag I think works great any time of the year to give your scouts a little motivation when they need it.