Kids Secret Code Activity Bundle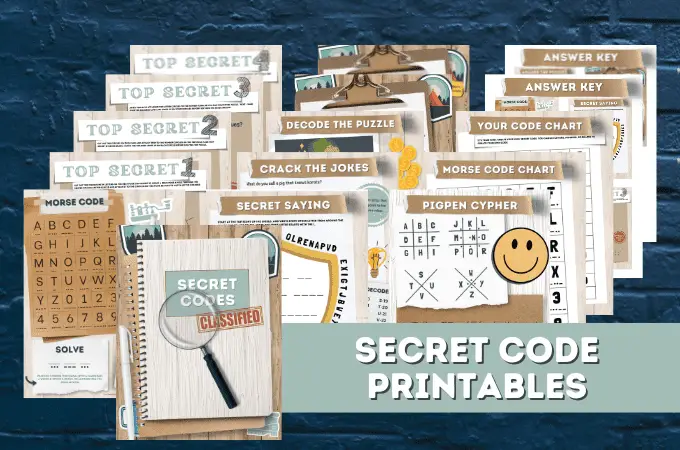 Secret Code Activity Bundle
This secret code activity set will have kids putting on their spy hats and learning how to solve secret codes, how to send their own secret messages, and a chance to make their very own code for friends and family to solve.
Learn about Morse Code and practice sending out a message to your friends with a flashlight or handwrite the code.  Solve puzzles that replace images with letters like a Pigpen Cypher.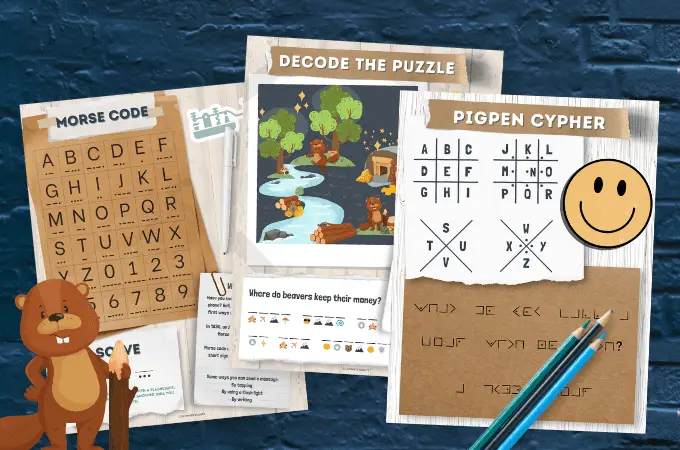 Build your own top secret activity, solve the included puzzle and then make your own for your family or friends to solve.
How To Make The Secret Code Wheel:
1. Cut out the circles on page 2 and attach to the circles on page 1 using brad's.
2. Make sure when attaching the circles you color match the little lines you can find on each of the circles.
3. Align the colored lines and solve the code on page 3.
4. Kids can create another shape or colored line on their circles to make the code unique for them. Just make sure that whatever they choose to use that half of it is on each of the circles so that as they turn the dial they know how to line it back up.
5. On page 4 kids can write out their own code and give it & the secret code wheel to a friend or family member to solve.

There are 2 different charts to use in continuing the spy code fun. A Morse Code chart to use or add to your hiking and camping gear, just in case you need to send a message…and you get a Code Chart to create your very own secret code. If you would like to try a sample of the bundle you can click the button below to download it.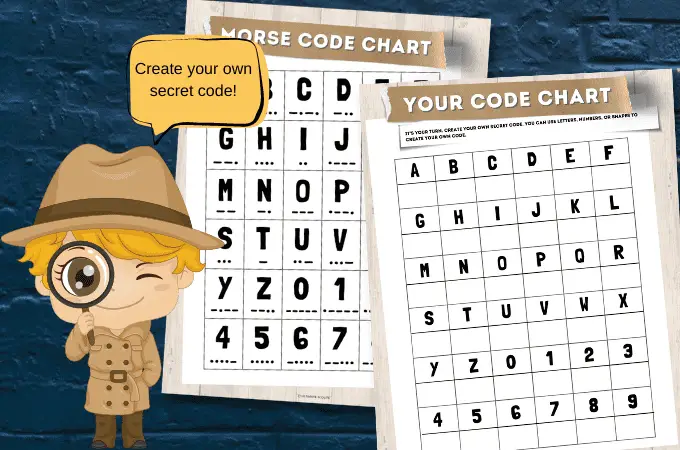 The Secret Code Bundle will help with 2 of the Cub Scout Requirements where the kids get to learn about making, solving, & sending secret codes.
1. Tiger Scouts – Curiosity, Intrigue, & Magical Mysteries
2. Wolf Scouts – Code Of The Wolf
Once purchased you can print the bundle as many times as you need for all of the scouts to get a copy. You can use it again year after year if you need. Hopefully, this will make your life a little easier in planning and completing activities for scouts.