"My Plate" Printable Activites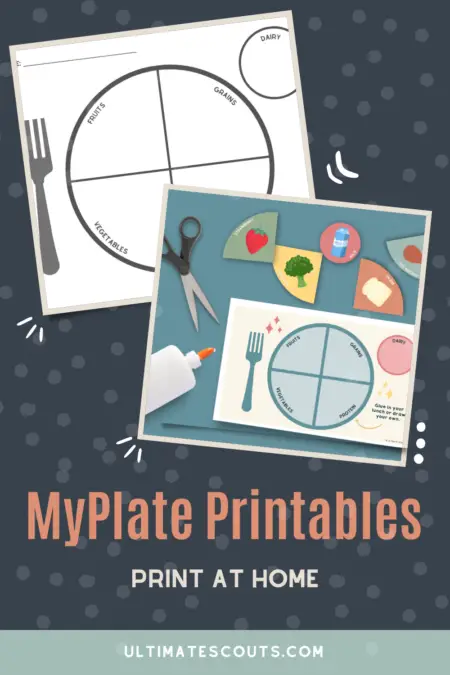 Are you needing a fun way to teach kids about food and nutrition? This print and cut activity will help kids visually see how to fill up their plate using vegetables, fruits, proteins, grains, and dairy.
The plate design comes from MyPlate.gov's recommendations.
Print & Cut - My Plate Food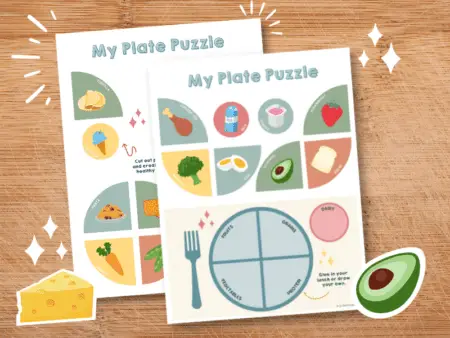 Our activity comes with 2 printable sheets full of food options and a  little place setting with a plate and cup that kids can fill up with their choices of food. This is a great learning tool to discuss what food group the food items fall into and which ones are best to fill their plate up with.
*Remember it's best to not teach them certain foods are "bad", there are just foods that we need to eat less of because they lack nutrition. Ice cream is not "bad", we all eat it, we just don't eat it at every meal even though we may really, really want to ;-). This can help keep the connection with food positive and healthy.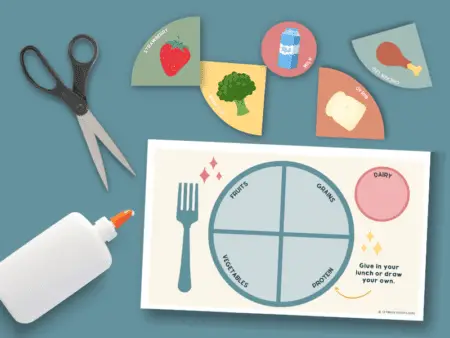 Another option for teaching kids is to use a blank MyPlate printable and have them draw in the foods they would like on their plate. You can download and print it for free here.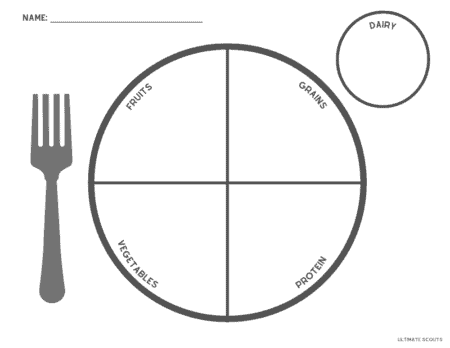 My Plate is the United States Governments idea on what you should eat to be healthy. The part of the government recommending My Plate is the USDA (United States Dept. of Agriculture)
The USDA came up with My Plate, an easy visual way to teach the proper foods to eat at each meal.
What Foods Does MyPlate Recommend?
My Plate recommends that half of your plate be filled with fruits and vegetables. They can be in fresh, frozen, canned, dried, or in juice form. A lot of sugar and calories can be found in juice so try and choose whole fruits & veggies instead of juice.
Grains cover 1/4 of your plate and your goal should be to eat mostly whole grains instead of refined grains
Whole Wheat Flour
Bulgur
Brown Rice
White Flour
White Bread
White Rice
Protein includes poultry, meat, seafood, and eggs. It can also be found in beans, peas, lentils, nuts, seeds, and soy products.
The dairy group includes yogurt, cheese, and milk. My Plate does not include in the dairy group foods made from milk that are very low in calcium such as cream cheese, sour cream and butter.