Tiger Scout Den Tracking Checklist (Free Printable)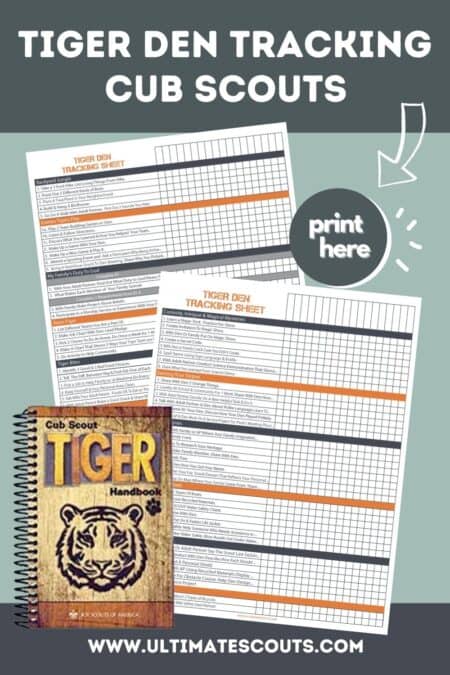 For all of the Tiger Scout Den Leaders we have the printable that will make being a leader so much easier. You can keep track of all of the activities your scouts have completed (and haven't). With just a glance at the tracking sheet you can see if any scout has not completed an activity and give them & their parents a friendly reminder
Tiger Scout Den - Requirement Checklist​
You may be familiar with our Individual Adventure Checklist for Tigers. This printable is super useful for a scout or their parents but our Den Tracker printable is designed for the Den Leaders.
The Tiger Scout has 7 Adventures to complete during the year. The
first part of our printable has all of the Required Adventures and the
activities needed to do to complete them.
You will not find the entire description of each activity as this is just a check-off sheet. You can find details of each Adventures activities in the Cub Scout Handbook or Den Leader Guide or by going to our detailed post, What Are The Tiger Scout Requirements?.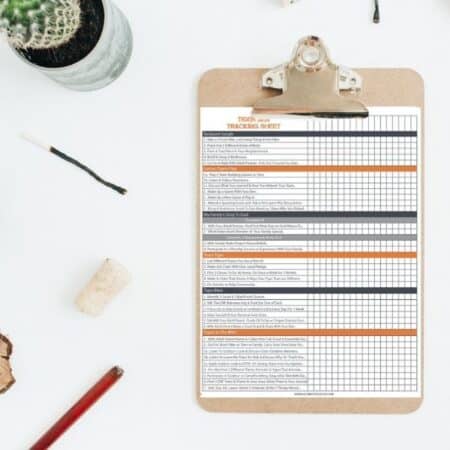 Tiger Scout Den - Elective Checklist ​​
Just like with the Tiger Requirement tracking sheet, the Tiger Elective sheet has all of the electives that are offered to Tiger Scouts.  The Den will need to complete at least 1 of the 13 electives offered.