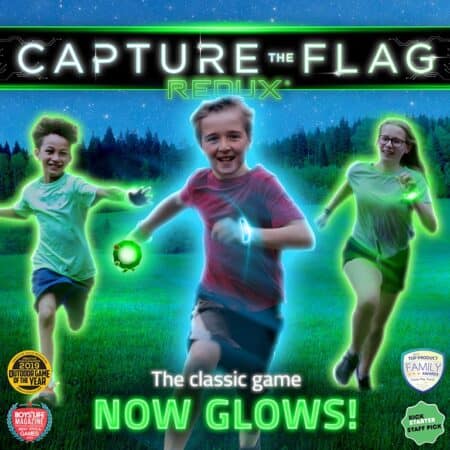 Glow-in-The Dark Capture The Flag
A super polular game with kids & adults has been given a fun new twist.  A glow in the dark game that can be played outside at night any time of the year. Last year my kids built snow forts and played capture the flag and we had to light it with car head lights, this would have been so much more fun!
The glow in the dark capture the flag kit comes with glowing orbs for each team, lights to mark your jail zone, your play zone and glow in the dark bracelets for all of the players. For my information on this fun family game check out the video from Starlux to see what comes in the kit.