Teaching Gratitude To Cub Scouts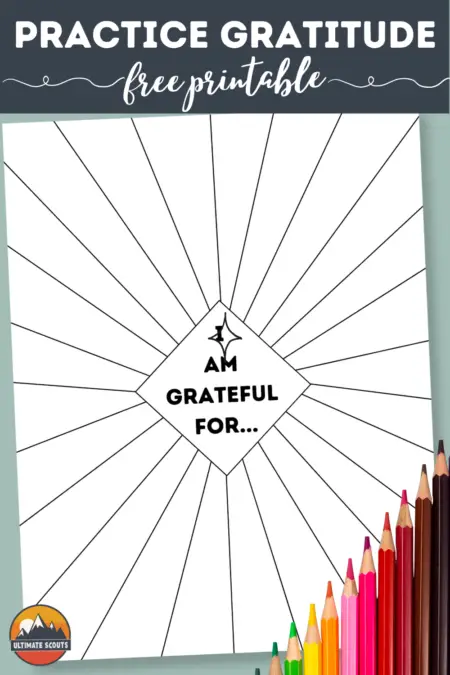 How To Teach Kids To Be More Grateful?
This is a tough one. I am pretty sure that anyone reading this has been frustrated with kids that are not as grateful as they should be.
We live in a society that I believe has forgotten to take the time to be grateful and showing thanks or gratitude is a mental muscle or mindset that needs to be developed.
The first and most fundamental step is to start listing things we are grateful for (this is good for adults too). We have a free printable you can get below that has sections that can be filled in with something you are grateful for. Do NOT have kids fill it in all at once.
Have the kids fill in 2 or 3 every day. This will develop a habit of finding good things that happened each day that they can be grateful for. Continue this activity for at least 2 weeks. I think you will be surprised at the difference you see.