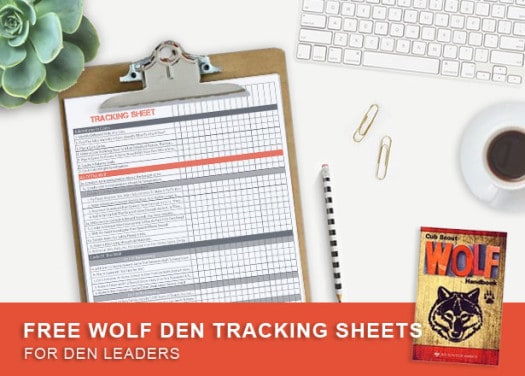 Last year we came up with some great free printables for the new scout program that helped the scout and their parents keep track of all of their requirements and electives they had completed.  As a den leader and a parent I loved having a spot I could mark off and see where each scout was at but I found that even though the Individual Tracking Sheet is super helpful for scouts and parents I could make things a little easier on a den leader by putting all the information on just one sheet so there was a quick snapshot of where all of the den was at.
So, here is what I came up with that has been so helpful for me as a den leader…a Den Tracking Sheet. This has been such a time saver and made tracking all of my scouts so much easier.  It is completely free for you to download and print. Download links are listed right below the image.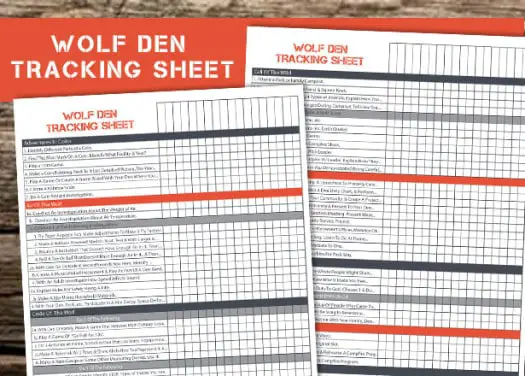 Download – Wolf Den Tracking  – Requirements
Download – Wolf Den Tracking – Electives.
If you are a parent or scout wanting to track which requirements and electives you have completed then you will enjoy using the Individual Tracking Sheet.