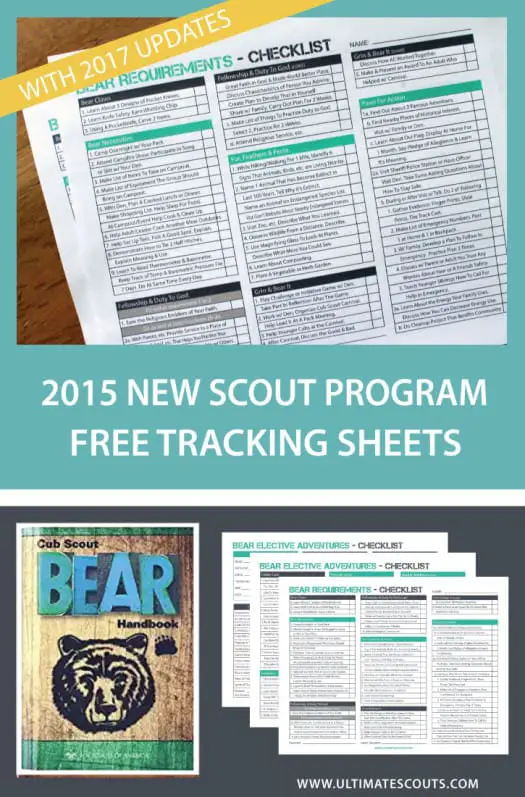 Cub Scouts of America has worked hard at creating an all new and exciting program for our scouts. This new program introduces all new requirements and electives. To help Cub Scout leaders and parents keep track of what their scouts have accomplished we have created a free Tracking Sheet that works along with the Cub Scout Bear Handbook
.  This sheet is a great addition to your leader binder and will help you stay organized so you know what each boy has completed.  It is great handout to give parents at one of your first meetings so that they can be aware of what their scout will be doing this year and they can help keep track of what has been completed and what adventures still await.
The Following Downloads are for the program that started in 2015 and have been updated for 2017.
Download – Bear Cub Scout Requirements Tracking Printable(with 2017 updates)
Download – Bear Cub Scout Electives Tracking Sheet (with 2017 updates)
Also available are tracking sheets for Tiger Cub Scouts, Wolf Cub Scouts and Webelos Cub Scouts.