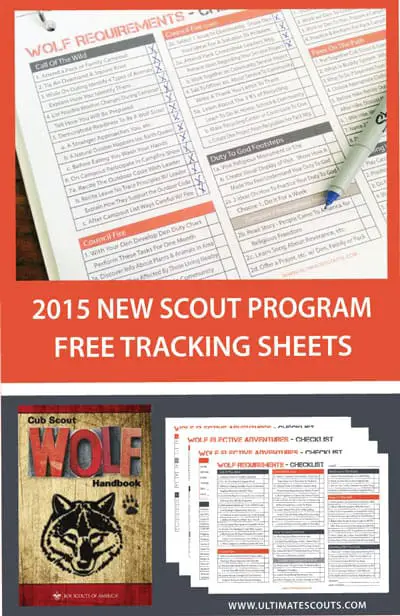 The new cub scout program has arrived! The new Cub Scout Wolf Handbook
 is full of great information and activities that are new and exciting for the boys.  To go along with the Wolf Handbook we have created Tracking Sheets that are free to download.  These sheets can help leaders, parents and kids stay organized.  Leaders can easily track how many requirements & electives each of their scouts has completed and they are great to hand out to parents so that they can help their kids track their accomplishments as well.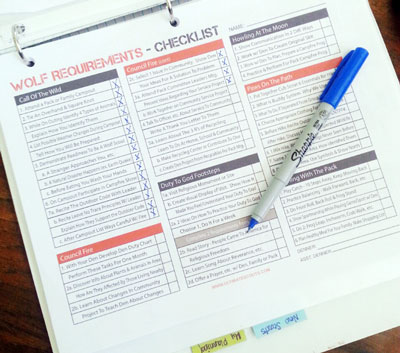 The Following Downloads are for the program that started in 2015
Download – Wolf Cub Scout Requirements Tracking Printable
Download – Wolf Cub Scout Electives Tracking Sheet UPDATED

Also available are tracking sheets for Tiger Cub Scouts,  Bear Cub Scouts and Webelos Cub Scouts.