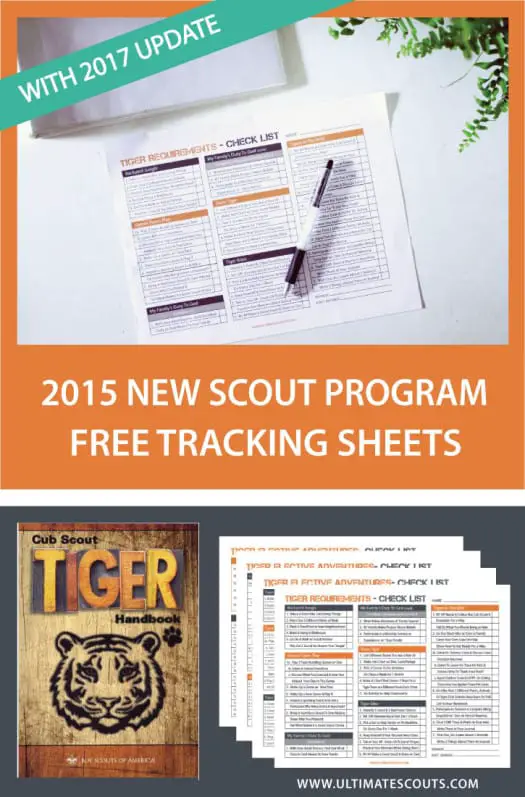 The New Cub Scout Program is finally here!  So much thought and hard work has been put into a new and exciting experience for the scouts.  We have put together a great looking Tracking Sheet that will help parents and leaders stay organized and keep tabs on what each scout has completed. These free printables will work alongside the Cub Scout Tiger Handbook.
 They are great to add into your Cub Scout Binder and to hand out to the parents so they can see what their kids will be doing and to help keep track of what their child has completed.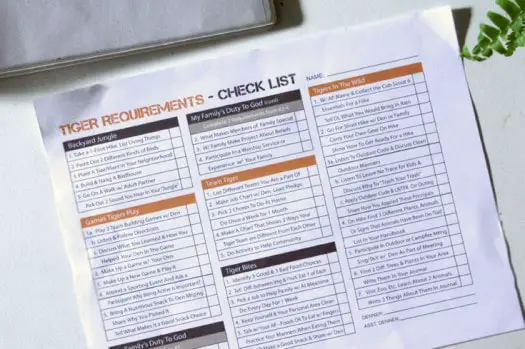 TIPS: In your leader binder you can have a tab for each scout. In each scouts section you can add a set of these check lists so that you can track what each boy has accomplished.
The Following Downloads are for the program that started in 2015
Download – Tiger Cub Scout Requirements Tracking Printable (with 2017 update)
Download – Tiger Cub Scout Elective Tracking Printable (update coming soon)

Also available are tracking sheets for Wolf Cub Scouts, Bear Cub Scouts and Webelos Cub Scouts.